BLOG.
Thoughts from Integrating Thinking. A BLOG.
Welcome to our Blog pages and posts that discuss various neuro-developmental issues and other interesting things that pertain to the education of children and enhancing learning potential from a neurological, movement, biophysical and general, all-round, holistic perspective.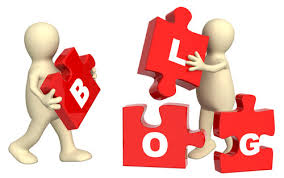 Blog Posts include the following from the most recent to older posts:
"Learning is a Body to Brain Story." Published 8/5/2020
"Digi-Kids:  Reading, Writing and Learning in a Digital Age"   Published: 12/11/2019
"Where do I find good info?" Published: 22/03/2019
"NAPLAN Does NOT Equal Learning."  Published:  08/08/2015
"Spreading the INPP Word"  Published:  29/04/2015
"What is Neuro-Developmental Education?" Published 24/02/2015  Revised in 2018  and listed as a page under the "HOME" Tab; What is Neuro-Developmental Education?
"Welcome to our Blogs!" Published:  26/01/2015