Individual Client Services
INPP Assessment and Movement Programme:  
Using the Institute for Physiological Psychology (INPP) programme, Christine Payard provides an assessment of Neuro-Motor Immaturity (NMI),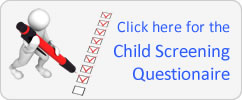 sometimes referred to as or Neuro-Developmental Delay (NDD), and devises a programme that can remediate and help overcome difficulties associated with neuromotor immaturity. 
If you think the INPP method may be useful for your child, submit the Child Screening Questionnaire and we will get back to you about the suitability of this programme:
Integrating Thinking practitioners work in conjunction with a global network of experienced INPP practitioners focused on improving neuro-motor development of children and adults with Neuromotor Immaturity (NMI) or Neuro-Developmental Delay (NDD).
INPP was established by Dr Peter Blythe (PhD) in 1969 and has been researching neuromotor immaturity, treating and helping children and families internationally since then. Sally Goddard Blythe, the current Director of INPP, has authored a number of text and reference books pertaining to NDD and NMI. A list of references and resources appears on our Resources page.
Christine Payard, the Director of Integrating Thinking, trained directly with Sally Goddard Blythe and Peter Blythe in Chester, UK and is pleased to be a part of their programme in Australia. Christine is the Principal practitioner for INPP in Australia and also delivers training in this methodology to practitioners including educators, optometrists, occupational therapists, speech and language therapists, physio therapists, osteopaths and other educational, health care and allied health care providers. 
Christine is based in Cairns, Far North Queensland, and occasionally travels to deliver training in this work.  She sees clients two days a week in her practice in Smithfield.
Christine is a licentiate of The Institute for Neuro-Physiological Psyschology and participates in regular updating and supervision in the INPP method.
To learn more about the INPP: Individualised Learning Support Programmes, go to our INPP individualised movement programme page.