First Moves Matter

Making Neurodevelopmental Theory Real in Early Years Education and Care.
Join us in a community based professional learning opportunity as part of our 'Body to Brain Learning Professional Development Series.'
"The first three years of life, and the movements we make, lay the foundations for later learning and funcitonal success.  It's neurodevelopment in action, and we have a front row seat.  In fact, we can help direct it.    
Learn HOW movement, experience and opportunity in the early years primes a child's brain for learning.  'First Moves Matter' is neuroscience mixed in with practical activities to foster neuromotor and sensory development in our young children. It's a subsidised Professional Learning opportunity for 30 participants."  

[Christine Payard (PhD), Director Integrating Thinking.]
---
Integrating Thinking, in collaboration with Mission Australia, NDIS Partner in Community, NQ is relaunching 'First Moves Matter'.
---
We asked for feedback on our pilot 'First Moves Matter' concept'.
We listened, rejigged some things and tweaked the delivery options to present a NEW 'First Moves Matter' course based in-person in Cairns, Far North Queensland, but with the option for others who are further afield to join us online.
Here are some of the changes & details:
Now delivered in a 4 workshop format (Times & venue: to be confirmed)

DAY 1: OCTOBER 20th  Full day workshop. (6 contact hours, plus lunch)

DAY 2: DECEMBER 9th Half Day workshop (3 hours)

DAY 3: FEBRUARY 10th 2022  Half Day workshop (3 hours)

DAY 4: APRIL 7th  2022  Full day workshop. (6 contact hours, plus lunch)

Now 1 payment of $397

(ex GST)

,

or, 2 part payments of $237 (ex GST) each.  That's a subsidy of OVER 60%.  (Usual value: $1157).

Open to ALL Early Years Professionals including Allied Health, Educators, Carers and others who work with young children. 
Registration closes on October 1st.
18 hours of Professional Learning grounded in neurodevelopmental theory and practice, aligned with the Australian Professional Standards for Teachers and the Early Years Framework.
Presented in partnership by: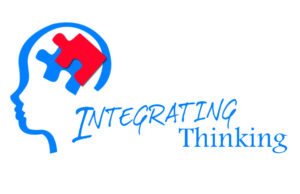 Contact: chris@integratingthinking.com.au  for more information about this programme.