First Moves Matter
Register for the First Moves Matter in FNQ programme in 2021 – 2022.
Registration opens on July 21st, 2021 and closes on August 27th.
The course begins with a face-to-face training day in Cairns on September 8th and continues in online mode until April 2022, closing with another face-to-face training day in April, 2022.
Over 24 hours of Professional Learning grounded in neurodevelopmental theory and practice.
This course is subsidised by Mission Australia in FNQ for FNQ Early Childhood Educators, Carers and Workers.
Limited places are available.
LEARN MORE ABOUT REGISTERING FOR "FIRST MOVES MATTER IN FNQ" HERE: *
Presented in partnership by: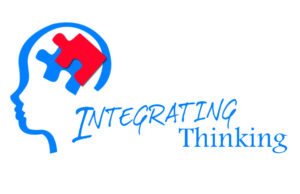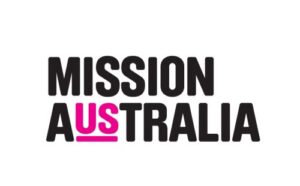 * This professional learning opportunity is brought to you by Mission Australia ECEI in conjunction with Integrating Thinking and is for Far North Queensland practitioners.
---
More about the "First Moves Matter" Programme and Masterclass offerings:
The Masterclass is an introduction to the "First Moves Matter" Professional Learning programme. 
"We know the first 3 years of a child's life are crucial for establishing strong foundations for successful learning and function in later life.  But, as Early Childhood Educators, we don't always know why that's important and how to share that information with others.  That's where "First Moves Matter" comes in."   (Dr Christine Payard, (PhD), Neurodevelopmental Educator and Founder of Integrating Thinking)
Our Masterclass gives you some insight into the content of the "First Moves Matter" course that focuses on key aspects of neurodevelopment at this early stage of life and, more importantly, why this time is so important for learning and later function for children. 
We share with you why this approach is an important one to include in your practice and work with young children and their families in your Early Childhood Care and Education settings. The course includes practical activities to help participants share this information with colleagues and the families with whom they work. We tell you more about that in the Masterclass, but here's a clue: It's action-based and designed to help you apply this information in your workplace. It incorporates current information, but also provides group coaching and networking opportunities to work with fellow participants to make this information "REAL" in your work.
(By the way, if you can't make it to the Masterclass when we run it, we send you a link to watch the replay, BUT, you do need to sign up for the Masterclass to get that link.)
The initial "First Moves Matter" Masterclass in FNQ is/was on July 21st, 2021 (Sorry, registrations for the Masterclass are now closed, but registration for the course opens on July 21st see the information above about registering). 
The "First Moves Matter" Professional Learning program for Early Childhood Educators that will be run in 2021 – 2022 is subsidised in FNQ by Mission Australia (with up to 50% funding available for each participant). 
Here's a few more clues about it:
Places in the course are limited. 
It's delivered in mixed mode (online and face to face) in 2021 and 2022.
It focuses on putting neurodevelopmental theory into practice in a way that suits you and those with whom you work.
It taps into the expertise of your colleagues in your region/area and includes support from a wide range of Early Childhood professionals.
We are SUPER excited about this professional learning opportunity and would love you to join us.  We think it has application in other places and has the benefit of customising the information for your context and work environment.
Even though our first "FIRST MOVES MATTER"  Masterclass is now closed for registrations, you can register NOW for information about the next Masterclass by completing the form below. Places are usually limited in the programme because we love the personal approach we can offer, but "seats" in the Masterclass aren't quite as restricted, so register now to find out more about this opportunity and when the next one is coming.  
Partnering with Organisations and Community Groups:
As we said, Mission AustraliaECEI has combined with Integrating Thinking to subsidise and support Early Childhood Educators and Workers of Far North Queensland with the "First Moves Matter in FNQ" innovative approach to professional learning in 2021 to 2022.  It's regionally based and regionally focussed using the expertise, knowledge and wisdom of locals.
We love working with community groups and organisations that are already doing great work in this area of education and family support to make the lives of children and families better. 
If your organisation would like to partner with us to deliver this or our other professional learning opportunities, please contact chris@integratingthinking.com.au.   (Or if you know of an organisation, feel free to connect us!)
Together we can change so many things.  By ourselves, it can be tough going! 
We know (and strongly believe) collaboration and sharing resources, ideas, wisdom and support gets things happening in our communities, and this programme is perfect for that.
Sharing with our community members & our audience how organisations can and do support the professional learning of key educators in the community is something we enjoy doing. If we can help you or your organisation in that endeavour, in meeting your community goals, please contact us. 
We look forward to seeing you online at our next "FIRST MOVES MATTER MASTERCLASS", and to the possibility of having you in our next "First Moves Matter" professional learning programme.  Register below to be kept informed of these (and other) professional learning opportunities.
Kind regards,
Dr Christine Payard (PhD)  (Director, Neuro-developmental Educator, Integrating Thinking and creator and presenter of "First Moves Matter") 
---
Contact: chris@integratingthinking.com.au  for more information about this programme.