Professional Learning
Integrating Thinking offers professional learning & training opportunities for educators, allied health & health care professionals, parents and community groups in on-line and face-to face modes.  
On-line professional learning:
Body to Brain Learning

®

  Professional Learning Series
Body to Brain Learning® is a series of professional learning opportunities for teachers and early childhood educators, health and allied health care providers, parents and community groups currently offered on-line.
Educators:   
"The Body Tells the Learning Story…" is a 5 part series of 50 minute presentations considering learning and:

The role of the Body, particularly the neuro-developmental processes that impact on learning success,
The Balance and Co-ordination Story,
The Vision Story,
The Hearing Story,
The Movement Story.
---
Mixed-mode professional learning:
Educators: Professional Learning connecting the Australian Curriculum to proven movement activities that help develop and consolidate foundations for learning.

Optometrists and Vision Therapists:  Professional Learning for Vision Therapists outlining the role of Neuro-Motor Immaturity (NMI) in Vision Therapy.  How to identify, screen for and work with clients who demonstrate neuro-motor and sensory immaturity. 
"Reflexes Learning & Vision Therapy" includes on-line and face-to-face delivery over 3 Modules with practical activities and theoretical background on the role of primitive reflexes in learning and behaviour associated with Vision Therapy work.
Parents and Care Givers: Presentations and information sessions for parent groups including P&C, or P&F groups; family daycare providers; community and professional bodies. Topics include: 
"Learning with the Body in Mind" Tips for parents and caregivers in the early years. 
Neuro-Motor Immaturity, Sensory Development and Learning.
Contact us for more details regarding any of these continuing learning opportunities.
---
INPP

®

  Training.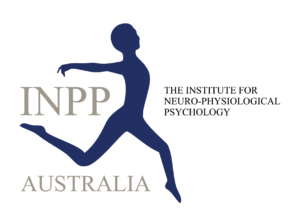 Dr Christine Payard (PhD), Director of Integrating Thinking, is the licensed Principal and training provider of the INPP® Method in Australia.  The Institute for Nero-Physiological Psychology (INPP), established by Dr Peter Blythe (PhD) and under the Directorship of Sally Goddard Blythe, has researched, developed, published and produced training materials on the importance of Neuro-Motor Immaturity for functional and learning support.
INPP Training programmes offered by Integrating Thinking include: 
---
Submit the form below to receive information about these training opportunities in the future, or other community information sessions that we offer: