Services
Body to Brain Learning:
In the Body to Brain Learning Series, Dr Christine Payard (PhD) provides professional learning opportunities for teachers and early childhood educators, health and allied health care providers, parents and community groups.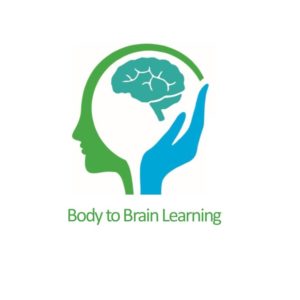 Educators:  Professional Learning connecting the Australian Curriculum to proven school-based movement activities that help develop and consolidate foundations for learning. 
"How the Body Tells a Learning Story" is a short programme discussing the background for how the body tells us about how our students' learn.  Closely aligned to AITSL #1:  "Know your students and how they learn," this professional learning provides teachers with a lens to observe students' body language of learning and how their body impacts their learning.  Participants are given a checklist and explanation to support their understanding of the observations they make about how their students learn and how the body supports or interferes with learning.  Q & A sessions provide the opportunity to explore observations from the educators teaching context.
"My Body Learns First @ School" is a professional learning opportunity aligned to AITSL standards and is available in Queensland, NSW and Victoria in mixed-mode (on-line and face to face, with additional mentoring offered on-site). Contact us for more details .
Vision Therapists:  Professional Learning for Vision Therapists outlining the role of NMI in Vision Therapy.  How to identify, screen for and work with clients who demonstrate neuro-motor and sensory immaturity.  "

Reflexes Learning & Vision Therapy" includes on-line and face-to-face delivery with practical activities and theoretical background on the role of primitive reflexes in learning and behaviour associated with VT work.
Other Body to Brain Learning Series presentations and information sessions for schools, parent groups and professional bodies include these topics: 
"Learning with the Body in Mind" Tips for parents and caregivers in the early years.
Neuro-Motor Immaturity, Sensory Development and Learning.
INPP

®

:

 
Integrating Thinking is the official training organisation for the INPP® method in Australia providing:-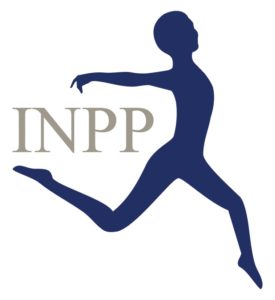 Post-graduate training for INPP

®

practitioners who want to practice the INPP

®

method.
Training for teachers in the INPP

®

School Programme: assess and enhance neuro-motor readiness for learning.
INPP

®

Training for Health Care Practitioners: Screening for Neuro-Motor Immaturity.  This course is ideal for: Behavioral Optometrists, Speech Therapists, Occupational Therapists, Psychologists, GP's and others interested in the INPP method.
Integrating Thinking provides one-to-one consultations and intervention programmes in which we: 
identify and address underlying problems of neuro-motor & sensory immaturity using the INPP® method.
provide clinical assessments of children and adults using standardised neurological tests and listening audiometry assessments.
use drug free and non-invasive programmes to match the individual's neuro-developmental profile to support learning.
recommend and provide access to Listening Programmes to support and help address auditory processing difficulties in children.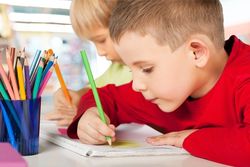 Integrating Thinking can help address:
Retained primitive reflexes and under-developed postural reflexes
Reading and writing difficulties
Dyslexia (reading difficulties)
Dysgraphia (writing problems)
Co-ordination difficulties
Concentration problems
Auditory processing difficulties
Visual Processing difficulties
Attention Deficit Disorder (ADD)
Asperger's syndrome
Educational underachievement (eg. consistently being told "you can do better")
Dyspraxia (clumsiness and awkwardness of movement)
Information & Presentations:
Dr Christine Payard (PhD), Director and Founder of Integrating Thinking, is available to speak: at conferences, meetings, on podcasts, radio or media programmes to discuss the importance of body to brain connections in learning as well as services provided by INPP in Australia.
Integrating Thinking also provides consultancy services to educational institutions and health care professionals regarding neuro-physiological aspects of learning and neuro-motor and sensory maturity.